Newquay's Most Renowned Hog Roast Caterer
Organising an important event is quite tricky. Remembering everything that needs to be done and getting everything organised is not an easy task. Making sure everybody is well fed is especially difficult. However, catering for your special event can actually be easy if you hire Hog Roast Newquay to provide the food. We know how to make sure the food is served when you want, and that there is plenty of choice so no one goes home hungry or unhappy.
Catering for any Kind of Event or Party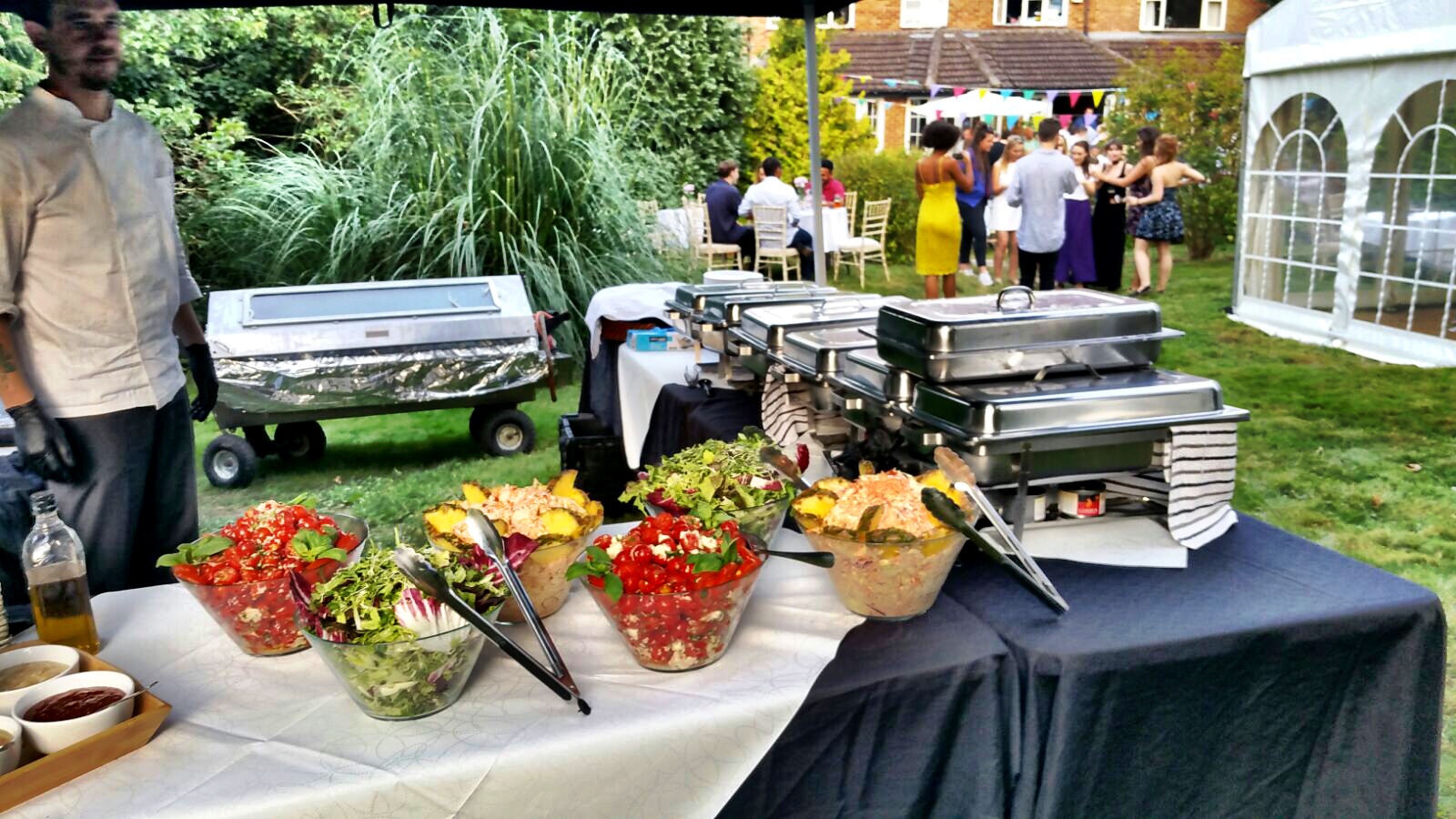 The Hog Roast Newquay team has been providing fantastic party food in the area for over ten years. We know how to provide a spectacular feast with the hog roast as the star attraction.
Over the years, our team has catered for all kinds of events and parties – everything from anniversary parties for a few friends and family, to huge corporate events. No job is too big or too small for our team of professional chefs and support staff.
A hog roast always works for a party and most people love them. However, we do more than provide a range of roasted meats. You can also order buffet platters from us.
Our range of platters is designed to appeal to as many different tastes as possible. We offer luxury options, cuisine-specific dishes and traditional party favourites, all of which are prepared from scratch by our catering team.
The fantastic ingredients that we use are sourced locally by our procurement team. Our chefs regularly add new dishes to our menus or tweak old favourites to better suit the changing tastes of the people of the Newquay area.
Hire Your Own Hog Roaster
If you want, you can hire a hog roast machine from us. That way, you get great food and the chance to impress your guests with your cooking skills. We provide everything that you need, including detailed instructions on how to cook a hog to perfection.
A hog roast is a great way to feed a lot of people and it is very economical. Our prices start at £250, but we can provide food to suit most budgets. Call the Hog Roast Newquay team today and provide your guests with spectacular food they can really enjoy.